RW Carbon
Welcome to RW Carbon!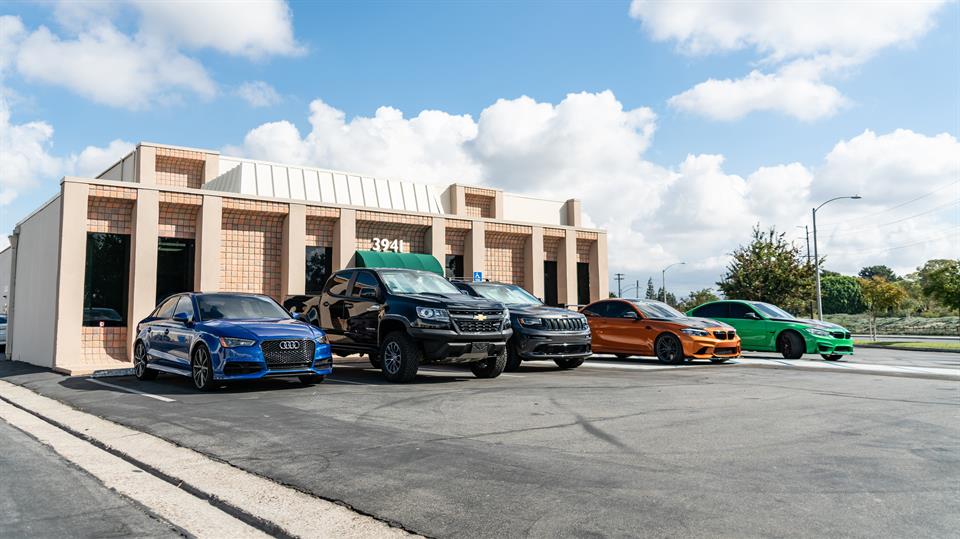 ---
"One Goal, One Focus - Carbon Fiber"
RW Carbon takes a lot of pride on our unique outlook on this automotive industry.  One Goal - One Focus.  Our goal is to provide this community with industry leading customer service, the highest quality products and to educate all potential customers about our products.  Our focus is only on Carbon Fiber Aero Parts and Accessories.  We work closely with all of our suppliers in order to bring you the best products the industry has to offer.
---
---
RW Carbon was launched in 2013 by two automotive enthusiasts that had the vision of strengthening the aftermarket styling industry with our unique expertise.  As car enthusiasts who enjoy modifying our cars, we have personally seen where this market has headed - increasing margins and lower quality.  We have a dream to change that mentality and provide our customers the best hand-picked parts available. Having over 10 years of experience interacting with the aftermarket community, our team of automotive professionals can help you answer any questions that you may have.  We specialize in all exterior and interior parts and accessories; whether it is carbon fiber or FRP we pledge to provide you the highest quality parts the industry has to offer.  We guarantee some of the best deals with customer satisfaction as our number one goal.
---
The Waiting Room
---
We have plenty of amenities to keep you busy while you wait for your car or your parts. Take advantage of our Netflix and Amazon Prime Movies from our 48" LED Smart TV, view our carbon fiber parts and accessories on display or challenge us to a game Ping Pong, Darts or Fooseball in the warehouse.
---
---
The Warehouse
At RW Carbon we try to stock the majority of our products at all times to ensure quick turn around times. Nothing is worse then having to wait weeks for parts to be in stock. If you want your carbon fiber aero parts right away, come to RW Carbon. For currrent availability of parts and accessories please contact a carbon fiber specialist at (201) 676-4700 or you can email us at sales@hardparkpro.com
---
---
We're All Enthusiasts Too!
RW Carbon was developed because we wanted to improve the aftermarket industry.  Everyone here has one common interest and that is our love of cars. When we are not at work you can find us working on our cars, doing laps at our favorite tracks, at a car show or meet or just driving our favorite canyon roads.  As fellow enthusiasts we know how important it is to get a perfect product, so we always strive to hand pick each product before they are shipped out. We understand that every car is unique and deserves special care.
---
Our #1 Priority is Customer Service
Our #1 priority will always be 100% customer satisfaction.  We stand behind each and every one of our products and our customers with a fitment and quality guarantee.  At RW Carbon we believe the customer will always come first.
---
"Last night, RW Carbon Fiber Center Diffuser came it. The 2x2 weave looks amazing, super light, and it's made of 100% carbon fiber. I pulled the whole OEM diffuser out to get to the center diffuser. The whole thing is held by 3 T27 bolts and 4 pop buttons. To pull the whole diffuser out, I pulled from the outside first. It was super easy to come out. I swapped out the diffuser and everything snapped in perfected. Fitment is top notch. On the difficulty scale of 1-10, this was a 3. For this price, all M5 owners should consider this mod. This looks almost OEM, great lines and it complements the M5 rear perfectly. It's not overwhelming, just tasteful." 
 
---
If you need help, information or recommendations please give us a call! Our Sales line is (201) 676-4700 or you can email us at sales@hardparkpro.com
Showing items 1-48 of 51.
1
2